« Mon royaume pour Royaumont. »
"My kingdom for Royaumont."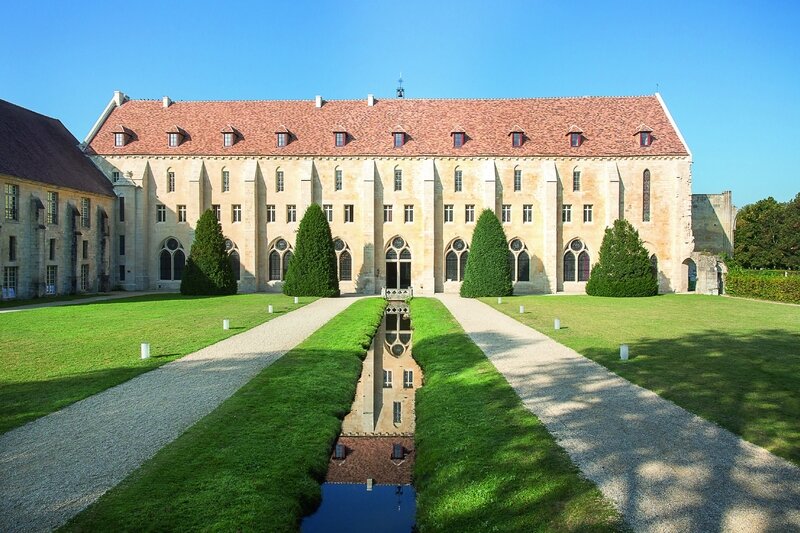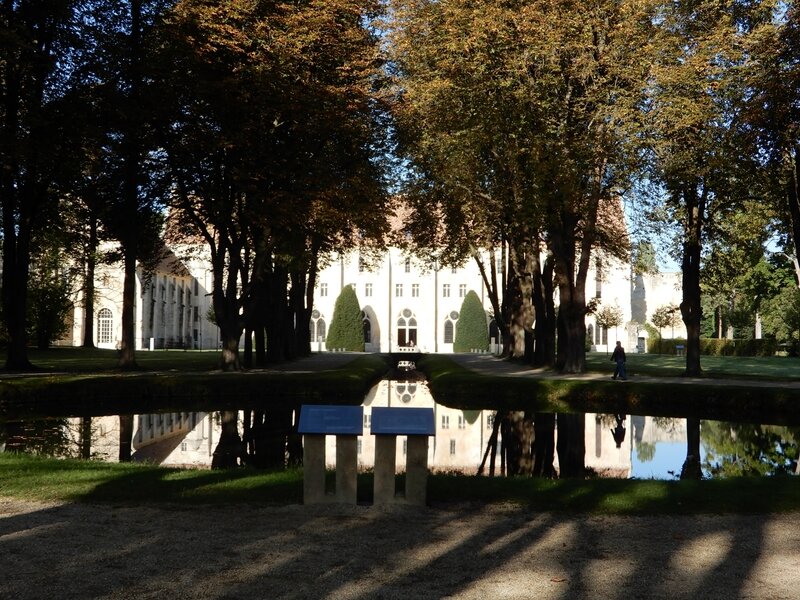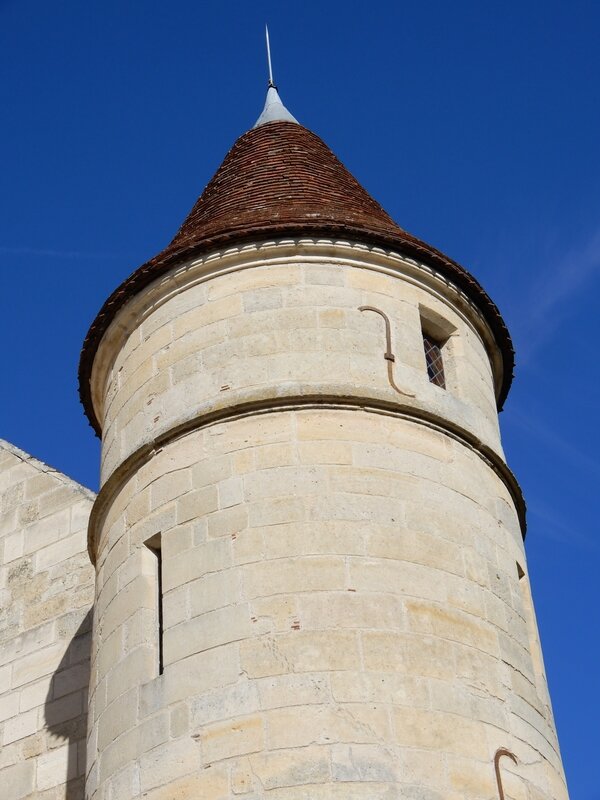 Shakespeare aurait pu le citer mais l'enjeu aurait-il été le même ? … A méditer dans un cadre plus luxuriant que religieux, dans le Val-d'Oise (95) où s'impose la plus grande des abbayes cisterciennes et gothiques d'Ile de France : L 'Abbaye de Royaumont.
Shakespeare could have quoted it, but would the stake have been the same? ... To meditate in a more luxuriant than religious setting, in the Val-d'Oise (95) where imposes itself the largest of the Cistercian and Gothic abbeys of Ile de France: The Abbey of Royaumont.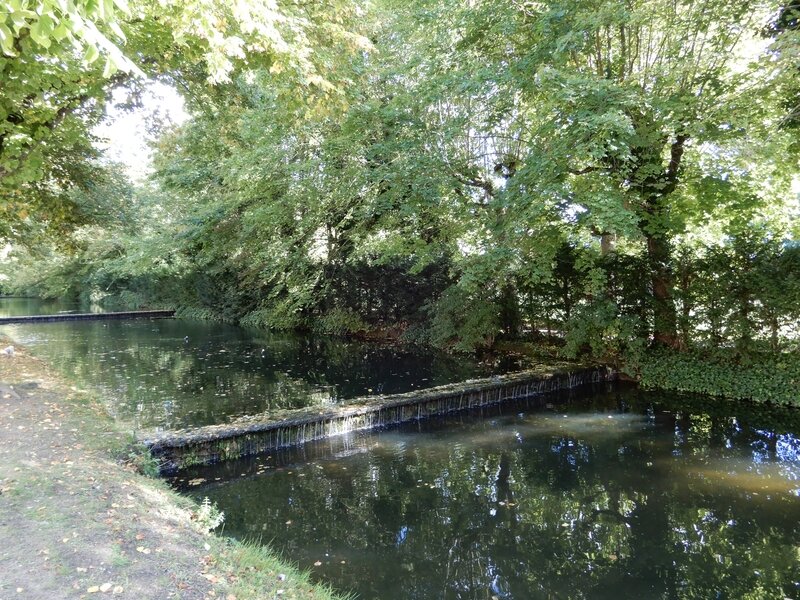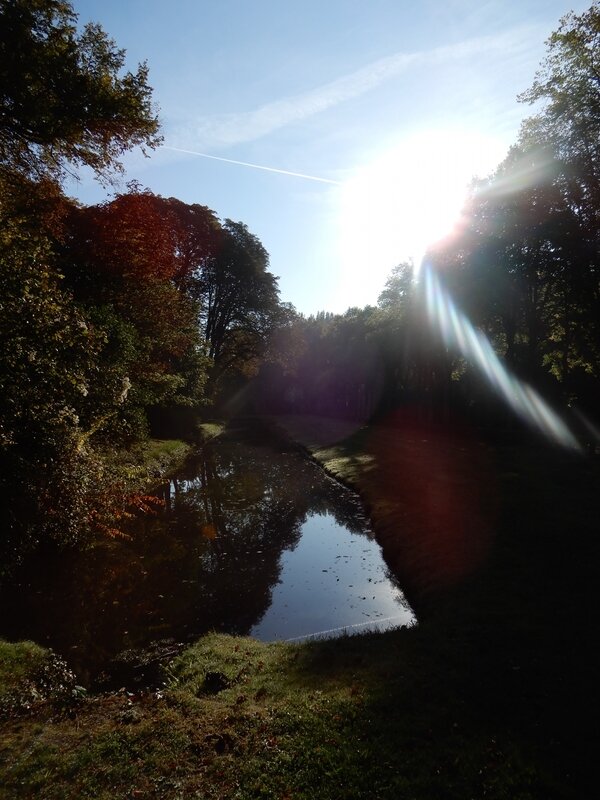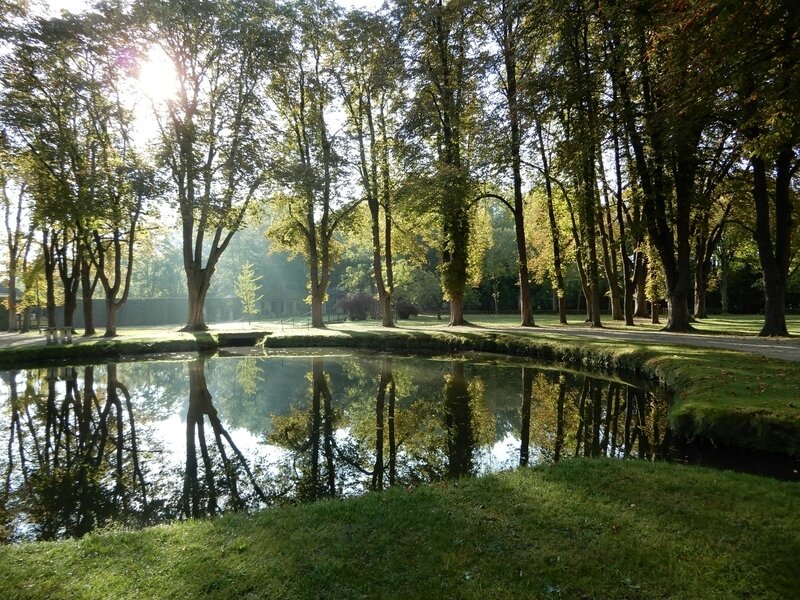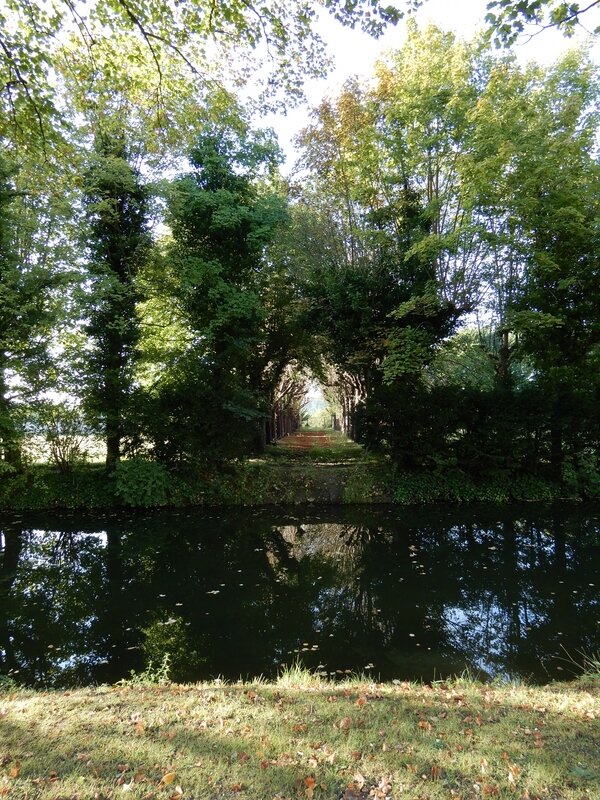 Quand j'ai mis le pied dans l'enceinte de Royaumont, en début de cette rentrée automnale 2017 encore ensoleillée, mon esprit a vagabondé dans l'Histoire, celle d'un roi, mon préféré dirais-je, peut-être parce que ce fut un roi de France devenu Saint homme, le roi Louis IX dit Saint Louis.

When I set my foot in the precincts of Royaumont, at the beginning of this colored fautumn semester 2017, my mind wandered in history, that of a king, my favorite would I say, maybe because it was a king of France who became Saint man, King Louis IX said Saint Louis.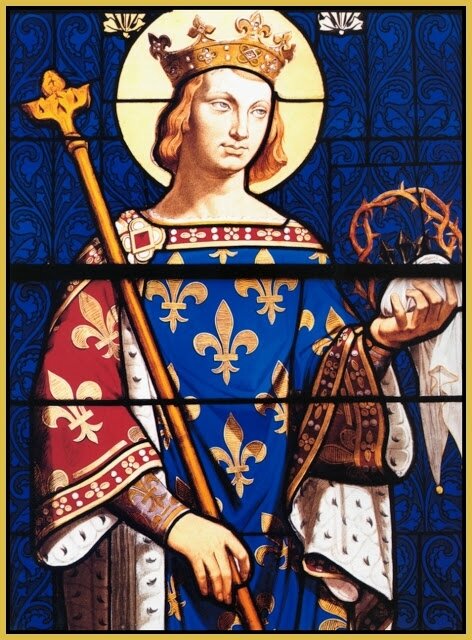 Mais qui est-il ? Dynastie des Capétiens directs avant le passage de la couronne à la branche des Valois, Louis IX ou Saint Louis, roi de France de 1226 à 1270, fils et successeur de Louis VIII le Lion, monte sur le trône à douze ans sous la régence, sans conteste, de sa mère, Blanche de Castille. Marié à Marguerite de Provence, le roi réformateur n'est plus que jamais soucieux de sa condition, grâce à lui, la France connaît un large rayonnement moral, des pensées intellectuelles et artistiques émergent et toute l'Europe lui prête attention. Souverain ascétique avec une foi éperdue, il fait la promesse de se croiser et participe aux deux dernières croisades en Terre Sainte de 1248 à 1254, il remet le royaume de France entre les mains de sa mère et de ses frères qui le laissent filer à perte…D'Egypte en Syrie, il finit par mourir de la peste, dit-on, à Tunis. Canonisé dès 1297, son fils, Philippe III le Hardi lui succède, l'aîné, Louis étant décédé en 1260.
But who is that king? Dynasty of the Capetians direct before the passage of the crown to the branch of the Valois, Louis IX or Saint Louis, king of France from 1226 to 1270, son and successor of Louis VIII the Lion, rises to the throne at the age of twelve under the regency, without question, of his mother, Blanche of Castile.
Married to Marguerite de Provence, the reforming king is more than ever concerned about his condition, thanks to him, France knows a wide moral influence, intellectual and artistic thoughts emerge and all Europe pays attention. Ascetic sovereign with a desperate faith, he promises to cross and participates in the last two crusades in the Holy Land from 1248 to 1254, he puts the kingdom of France in the hands of his mother and his brothers who let it spin at a loss ... From Egypt to Syria, he ends up dying of the plague, it is said, in Tunis. Canonized in 1297, his son Philip III the Bold followed him, the eldest, Louis died in 1260.
Vous ne pourrez pas y faire de retraites religieuses et jongler avec les offices comme dans certaines abbayes, cloitres ou monastères le permettent mais vous pourrez être en dehors du Monde…L'espace est unique : « vert de pierres », d'animaux sauvages, de potagers bio avec légumes d'antan, à la mode des moines même si ces derniers ne sont plus présents depuis plus de 100 ans. L'endroit reste tout de même propice à une forme de spiritualité… A vous d'en convenir. Les premiers moines, des cisterciens établis sous la règle de Saint Benoît y vouèrent un culte à la vierge Marie.
You will not be able to make religious retreats and juggle with the offices as in certain abbeys, cloisters or monasteries allow it but you will be able to be outside the world ... The space is unique: "green of stones", of wild animals, organic vegetable gardens with vegetables of yesteryear, in the fashion of monks even if they have not been present for more nearly than 100 years. The place is still conducive to a form of spirituality ... To you to agree. The first monks, Cistercians established under the rule of St. Benoit there worshiped the Virgin Mary.
Vierge allaitante dite vierge de Royaumont (fin XIV)
Breast- feeding Virgin late XIV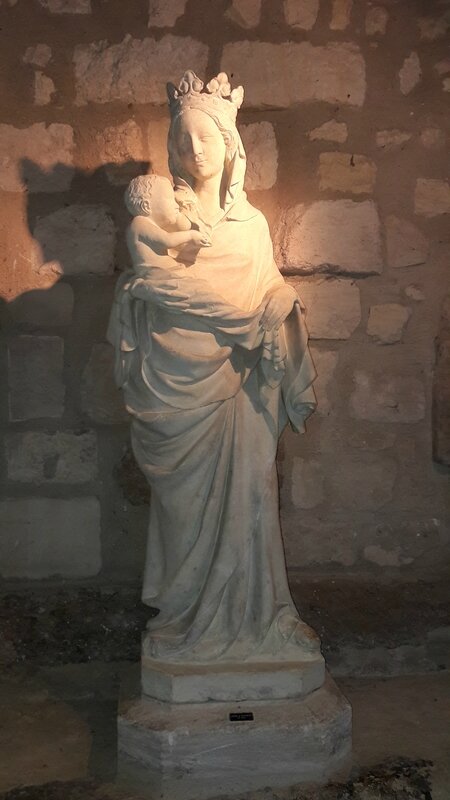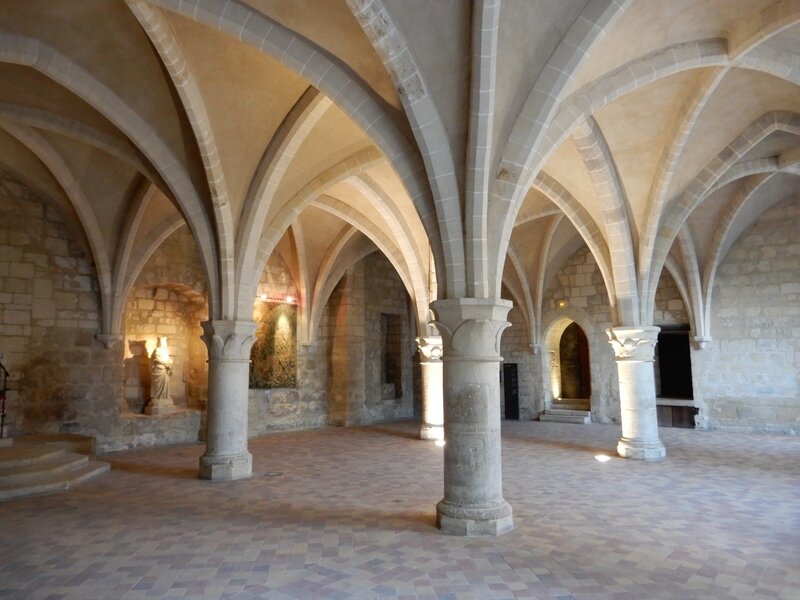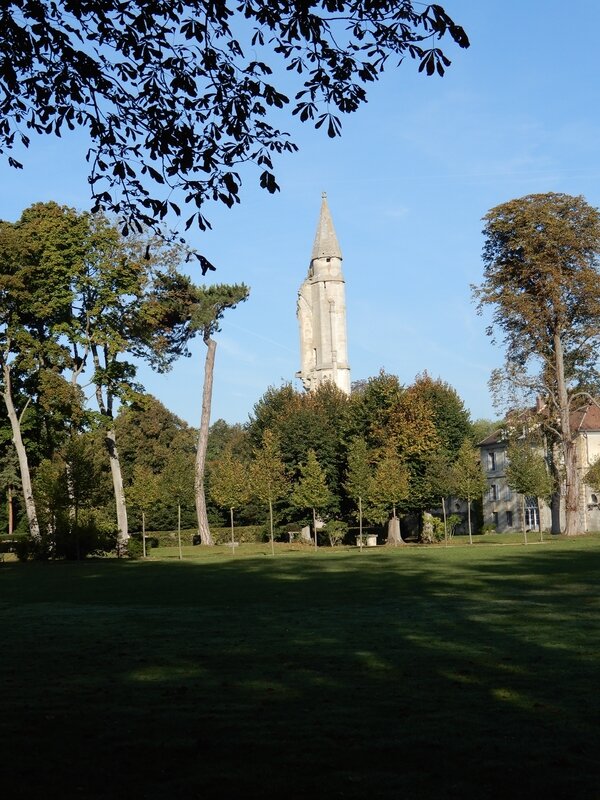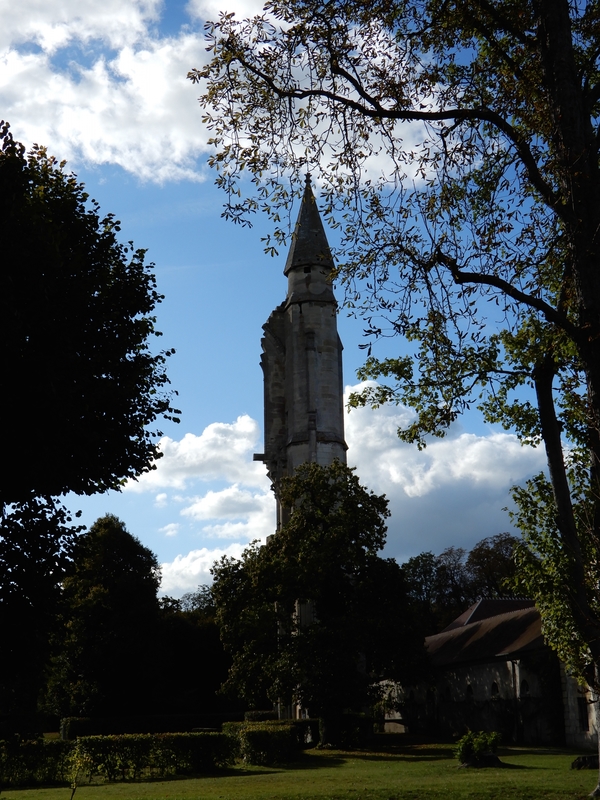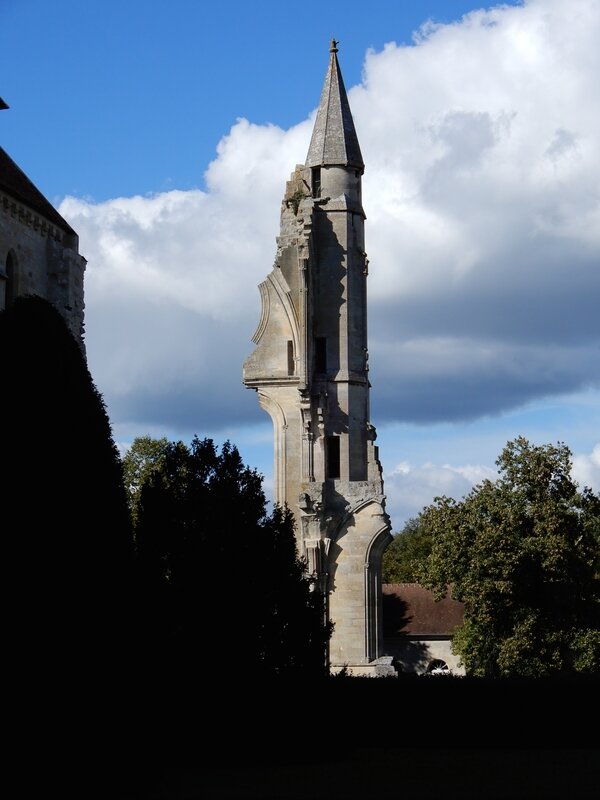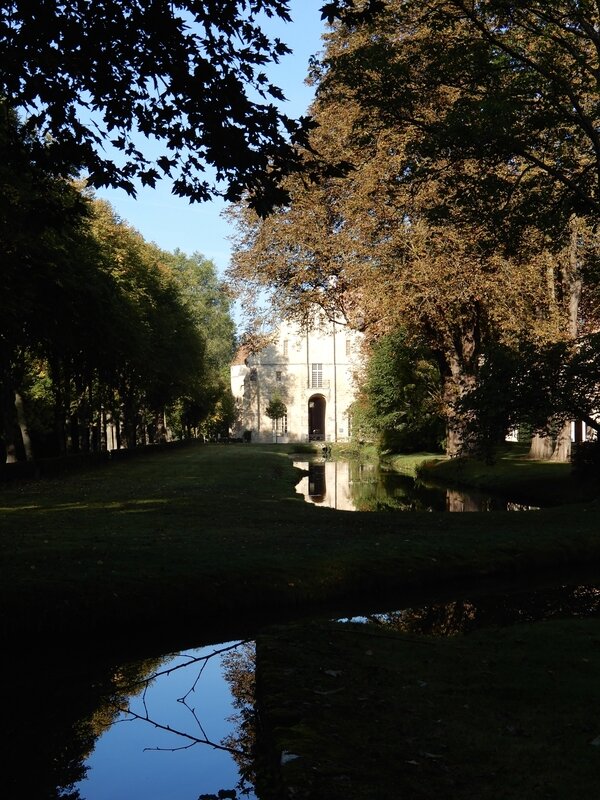 Il y eut bien une église détruite fin 17 siècle, les vestiges imposants montrent sa grandeur, ses proportions qui équivalent à celles de la cathédrale de Soissons nous donnent une idée générale. Demeure, aujourd'hui, le mur attenant au cloître et la magnifique tourelle qui pourrait nous faire penser à celle de Walt Disney dans « Raiponce » où était enfermée la jeune princesse.
There was indeed a church destroyed at the end of the 17th century, the imposing remains show its "grandeur", its proportions which are equivalent to those of the cathedral of Soissons give us a general idea. Today, the wall adjoining the cloister and the magnificent turret that could make us think of Walt Disney 's one in "Raiponce" where the young princess was imprisoned.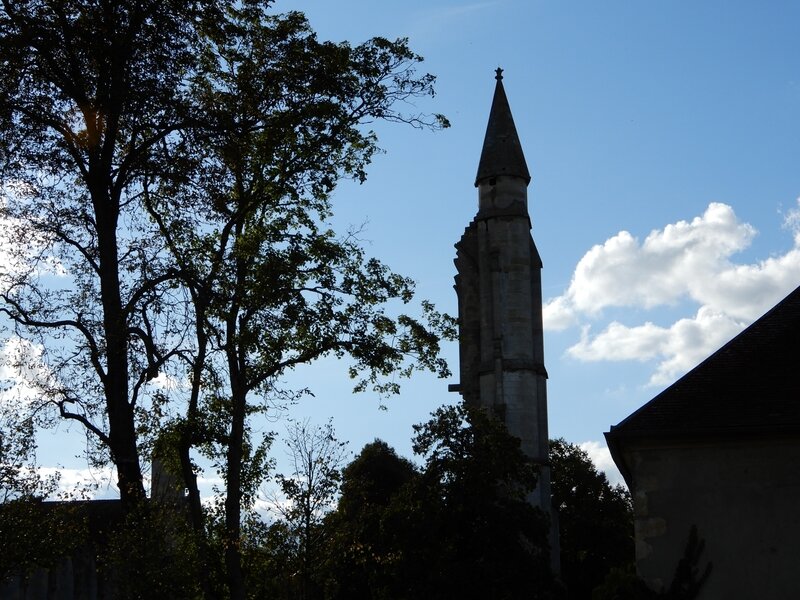 Je me suis vraiment senti hors du temps, dans un contexte médiéval en traversant les jardins des 9 carrés, accompagné de la remarquable Justine Marin, Chef jardinier-maraîcher, elle nous conte avec passion ses travaux d'un terreau encore « retourné » à l'ancienne (non traité, et arrosé par les jardiniers de leurs mains). Des cultures de plantes, d'épices orientales et occidentales (Taro, fenugrec, safran, curcuma, hysope, etc.) surélevées par des plessis en châtaigner (clôture de branches entrelacées) qui font le charme de ces jardins.
I really felt timeless, in a medieval context through the gardens of the 9 squares, accompanied by the remarkable Justine Marin, Gardener-market Chef, she tells us with passion her work about the soil, land cropes, are still "returned" to the old times (untreated, and watered by the gardeners with their hands). Plant cultures, oriental and western spices (Taro, fenugreek, saffron, turmeric, hyssop, etc.) raised by chestnut plessis (fence of intertwined branches) that make the charm of these gardens.

JUSTINE MARIN
Pour la partie historique, nous avons eu le plaisir d'ouvrir une page d'histoire grâce à la Responsable des Archives, de la bibliothèque générale et de la valorisation du patrimoine de Royaumont, Nathalie Le Gonidec. Tout d'abord, il faut reconnaître leur audace et leur pugnacité aux premiers cisterciens qui, à l'époque, devaient se battre avec les éléments naturels, ils sont parvenus à dompter la nature mettant, par exemple en place, un vrai système d'énergie hydraulique et aussi d'autres prouesses les assurant de se sustenter convenablement. Puis, le roi Louis IX y apporta sa contribution de manière pieuse et à la fois comme mécène. Il fit aussi de cet endroit une nécropole familiale.
For the historical part, we had the pleasure of opening a page of history thanks to the Head of the Archives, the general library and the valorization of the inheritance of Royaumont, Nathalie Le Gonidec. First of all, we must recognize their daring and their pugnacity to the first Cistercians who, at the time, had to fight with the natural elements, they managed to tame nature putting for example in place, a real system of hydraulic energy and other feats ensuring them proper sustenance. Then, King Louis IX contributed piously and at the same time as sponsor. He also made this place a family necropolis.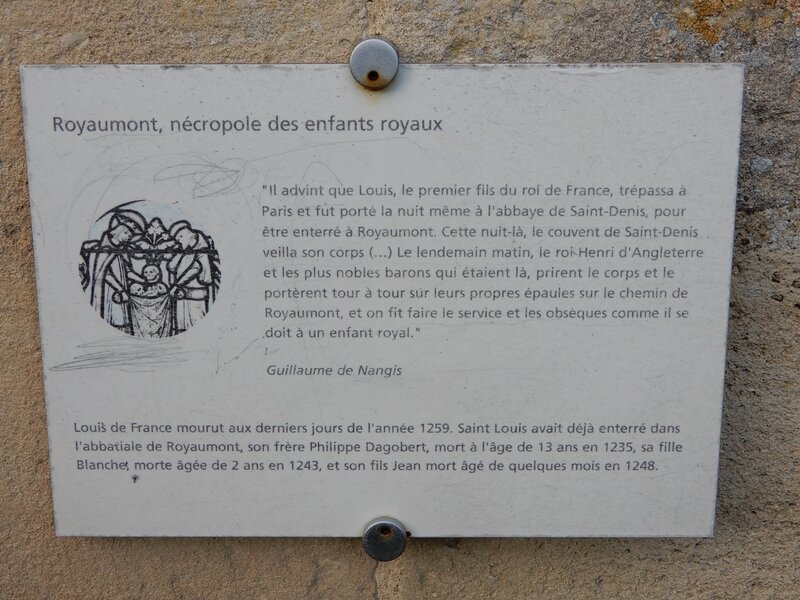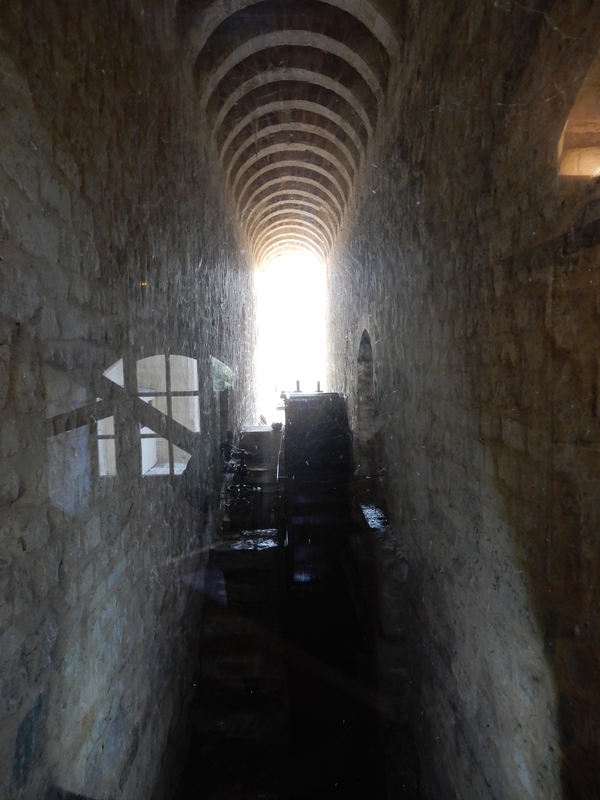 ROUE DU MOULIN HYDRAULIQUE /
HYDRAULIC MILL WHEEL
Nathalie, nous dit bien qu'aucun roi, après Saint Louis ne voulut de Royaumont. Avec la guerre de Cent Ans s'opère courant XIV et XV siècle un mépris et un désintéressement total pour les abbayes qui servaient à loger des gens, du bétail, des chevaux, etc. Après bien des déboires (saccage, incendie, pillage, reconstruction,..) au XVIII, L'abbaye s'industrialise d'une filature de coton, l'acquéreur est le marquis Jean-Joseph Bourguet de Guilhem de Travanet, déjà implanté dans la région, cette abbaye transformée périclite et ferme ses portes en 1860. Elle reprendra ses droits en quelque sorte en 1864, par les sœurs de la Sainte-Famille de Bordeaux, ces dernières firent leur noviciat en 1869.
Nathalie, tells us that no king, after Saint Louis wanted Royaumont. With the Hundred Years War, during the fourteenth and fifteenth centuries there was total disregard and disinterestedness for the abbeys which were used to house people, cattle, horses, etc. After many setbacks (ransacking, fire, plundering, reconstruction, ..) in the XVIII, the abbey is industrialized by a cotton mill, the purchaser is the Marquis Jean-Joseph Bourguet of Guilhem Travanet, already established in the region, this converted abbey collapses and closes its doors in 1860. It will resume its rights somehow in 1864, by the sisters of the Holy Family of Bordeaux, they made their novitiate in 1869.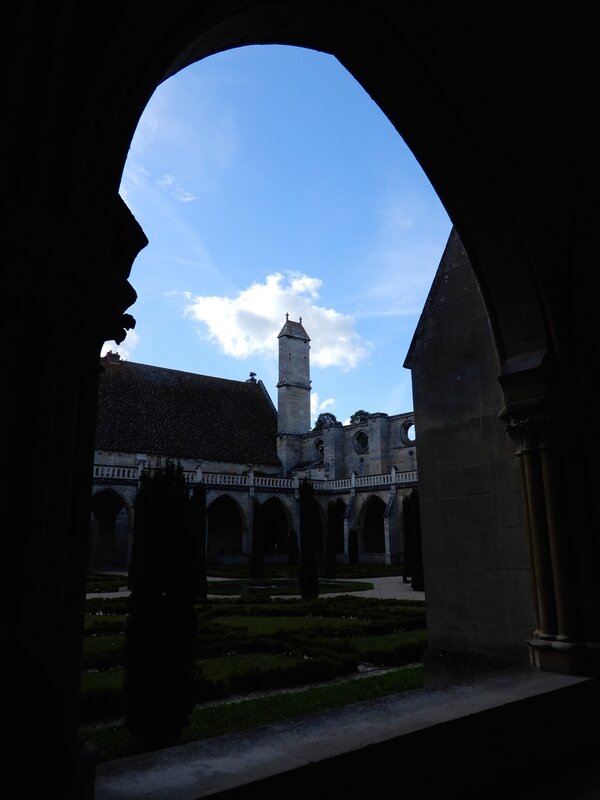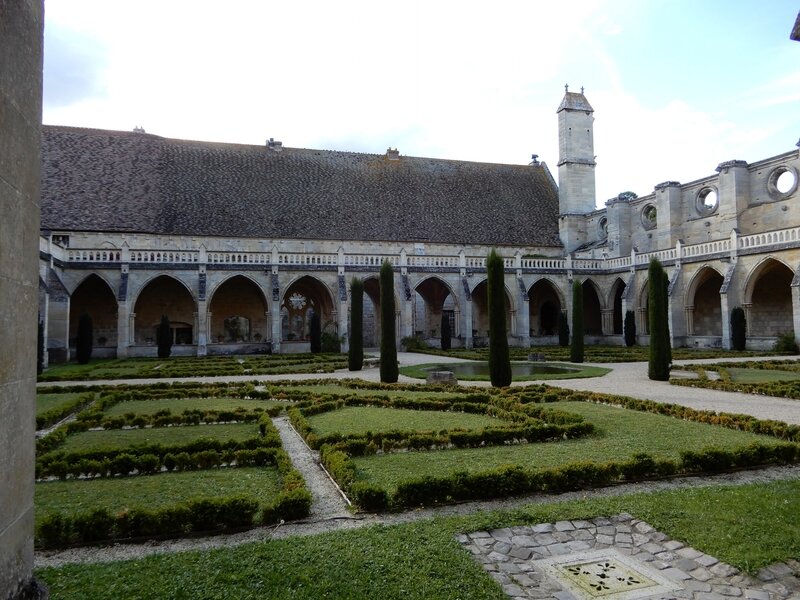 Depuis 1905, déjà plus d'un siècle, la famille Gouin devient propriétaire de l'Abbaye et en 1964, sur l'initiative de Henry et de isabelle Gouin naît la première fondation culturelle de France avec portes ouvertes au Monde. Fleuron de la région, la fondation a atteint une renommée internationale comme auprès de l'Inde ici.
De nos jours, l'abbaye nous offre la possibilité de passer des week-ends dans des cellules hôtelières mais différentes gammes d'hébergement vous sont proposées comme des chambres spacieuses sous les combles. Vous serez vraiment privilégiés car il ne s'agit pas d'endroit pour juste dormir mais ressentir l'âme du lieu et vous plonger d'un sommeil « cistercien » dans un environnement historique, tel a été mon cas. Vous pourrez également vous restaurer, en galerie nord, sans problème, en dégustant l'ardoise du jeune chef : Benjamin Riedmuller dans les plus belles salles voûtées de l'abbaye. Le chef élabore des recettes, au fil des saisons, sa cuisine s'inspire du Potager-Jardin de l'abbaye où elle puise une partie de sa production, en complément des produits frais trouvés auprès de petits producteurs français de la région.
Since 1905, already more than a century, the family Gouin becomes owner of the Abbey and in 1964, on the initiative of Henry and isabelle Gouin is born the first cultural foundation of France with doors opened to the World. As the flagship of the region, the foundation has achieved international renown as with India here.
Nowadays, the abbey offers us the possibility of spending weekends in hotel cells but different ranges of accommodation are proposed as spacious rooms under the eaves. You will be really privileged because it is not a place to just sleep in but to feel the soul of the place and to immerse yourself in a "Cistercian" sleep in a historical environment, such was my case. You can also eat in the north gallery, without problem, tasting the slate of the young chef: Benjamin Riedmuller in the most beautiful vaulted rooms of the abbey. The chef prepares recipes, as the seasons go by, his cuisine is inspired by the abbey vegetable garden where he draws some of his production, in addition to fresh produce from small French producers in the region.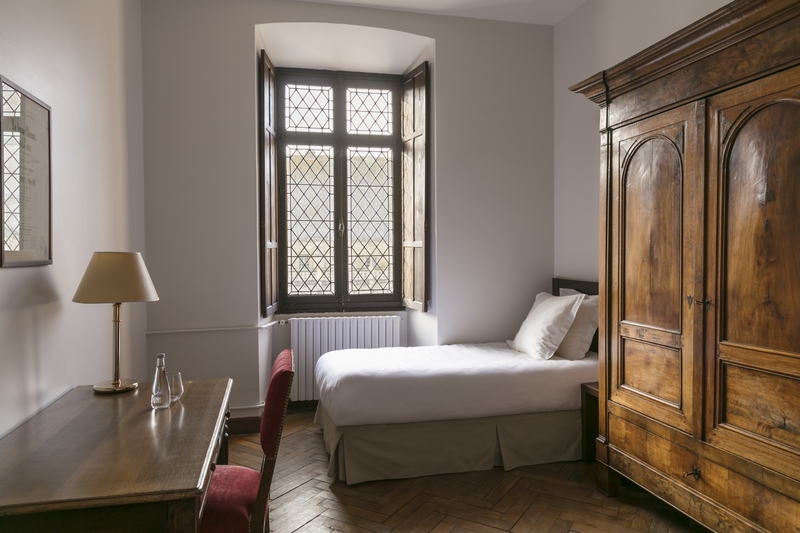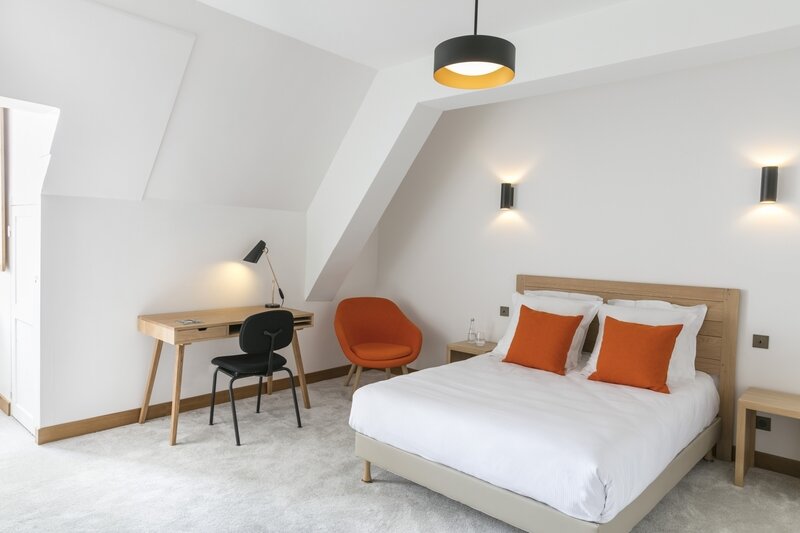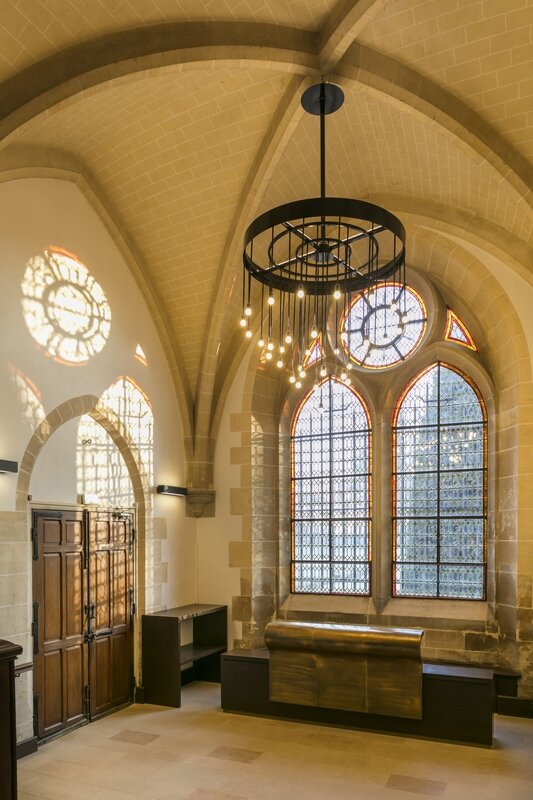 Mises en bouche foi gras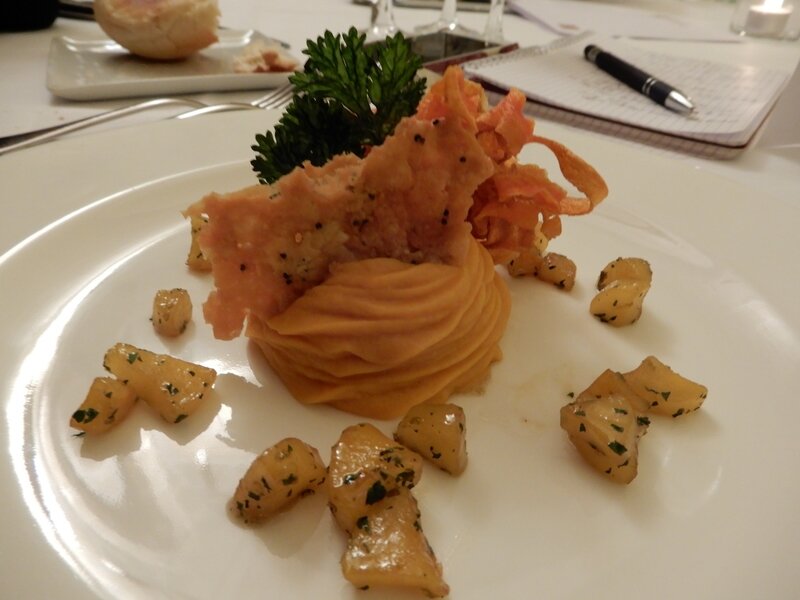 La carotte sous toutes ses formes, tuile de parmesan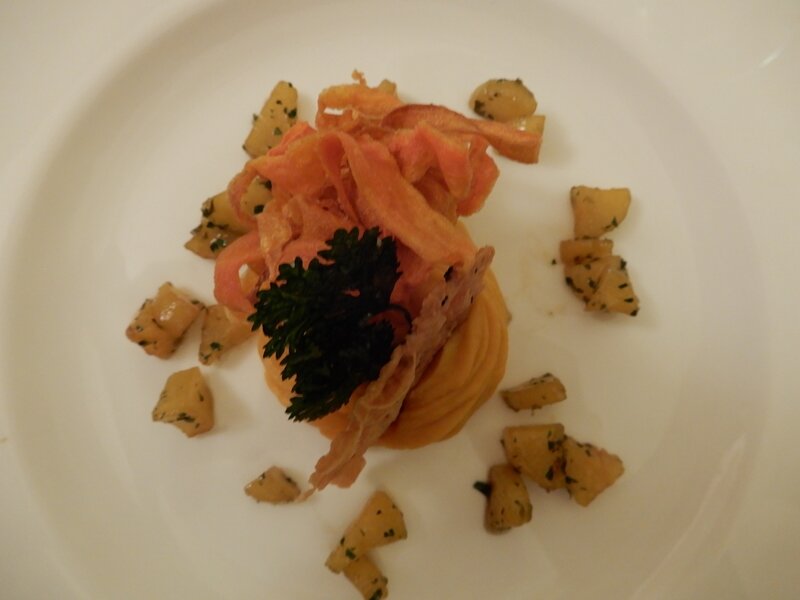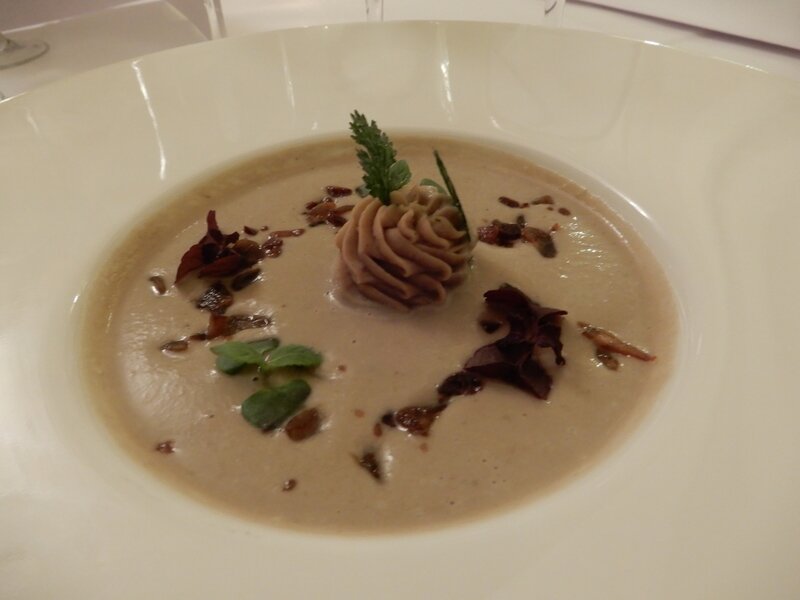 Velouté de champignons, duxelles de châtaigne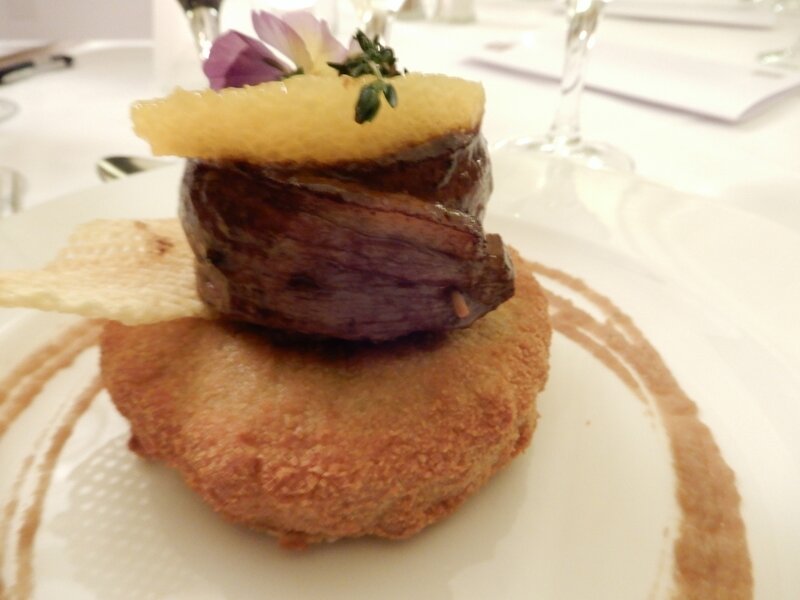 Magret de canard à l'orange, pommes fondantes à la truffe et confit d'oignons
Poire à l'hypocras et notes d'Agrumes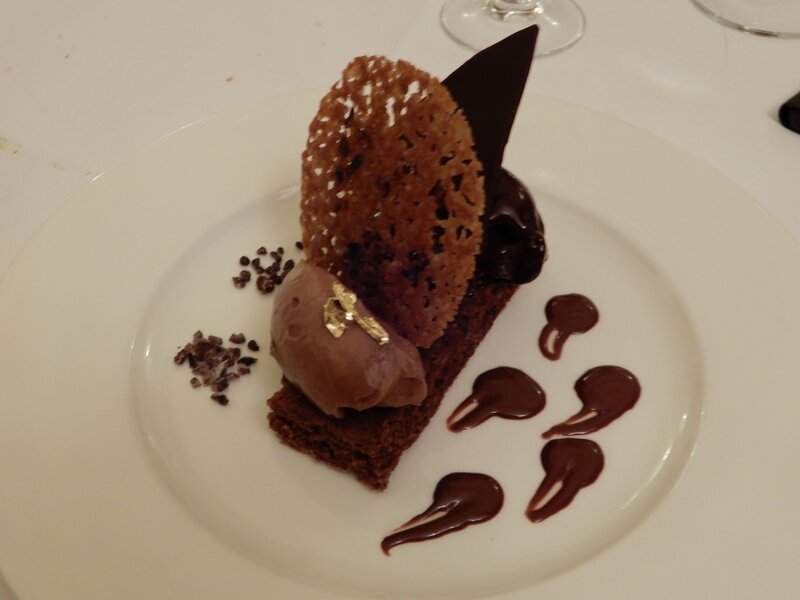 Délice au chocolat
Benjamin Riedmuller, chef cuisinier et chef pâtissier
Salle petit déjeuner
A NE PAS MANQUER

Mercredi 7 décembre 2016, à l'occasion de la Journée de l'Ascenseur qui se tenait à l'Hôtel des Invalides, la Fondation Royaumont a reçu un Trophée pour son projet de restauration incluant une solution de mobilité verticale. Un jury de professionnels a en effet attribué un « Coup de cœur » à l'abbaye pour saluer l'intégration d'un ascenseur dans le respect du patrimoine architectural.
DO NOT MISS IT !  



Le bel ascenseur de François Chatillon qui a donc eu l'idée de concevoir un pylône autoportant habillé de grandes plaques de laiton vieilli. Les structures de l'escalier sont ainsi totalement préservées. Ce projet si atypique a été réalisé main dans la main avec l'entreprise Levage Moderne, filiale de la société Schindler. Cette dernière, très sensible à la question de l'accessibilité pour tous, a fait don de l'ascenseur à la Fondation Royaumont au titre d'un mécénat. La société Mazingue a eu pour mission de réaliser les plaques de laiton et d'habiller le pylône.
The beautiful lift of François Chatillon who therefore had the idea to design a freestanding pylon dressed large plates of aged brass. The structures of the stairs are thus totally preserved. This atypical project was carried out hand in hand with Levage Moderne, a subsidiary of Schindler. The latter, very sensitive to the issue of accessibility for all, donated the elevator to the Royaumont Foundation for sponsorship. Mazingue's mission was to make the brass plates and dress the pylon. Finally, you will be able, perhaps, to meet, Mr. Francis Maréchal, CEO of Royaumont, real guardian of exception with all his team working alongside him.
Pour finir, vous serez à même, peut-être, de rencontrer M. Francis Maréchal, Directeur Général de Royaumont, véritable gardien d'exception avec toute son équipe qui œuvre à ses côtés.
Finally, you will be able, perhaps, to meet Mr. Maréchal, CEO of Royaumont, real guardian of exception with all his team working alongside him.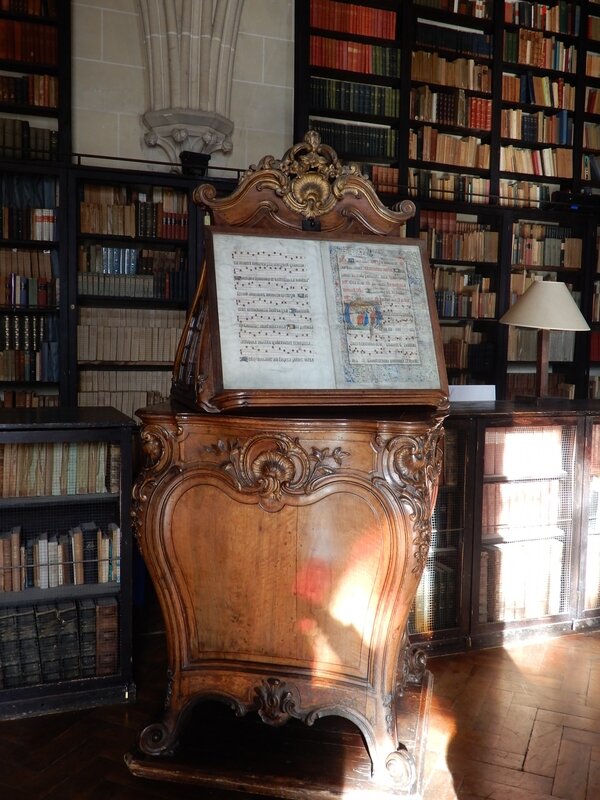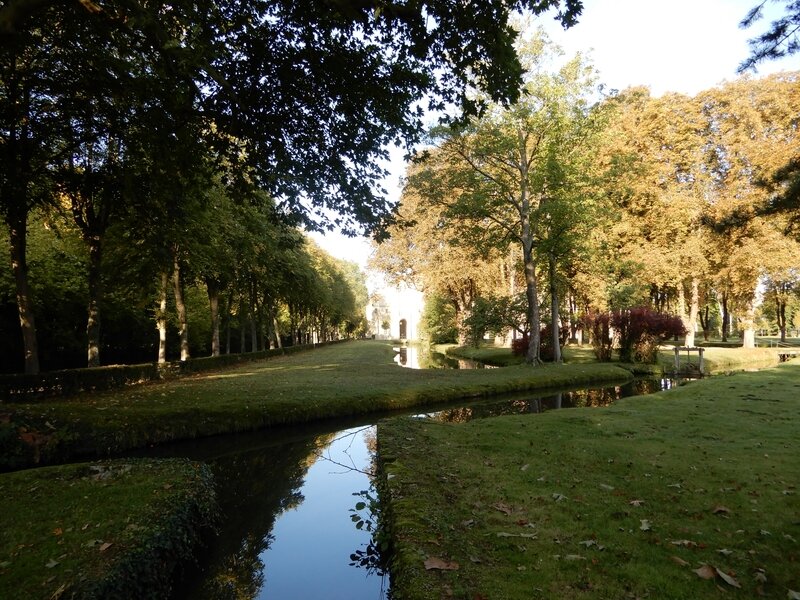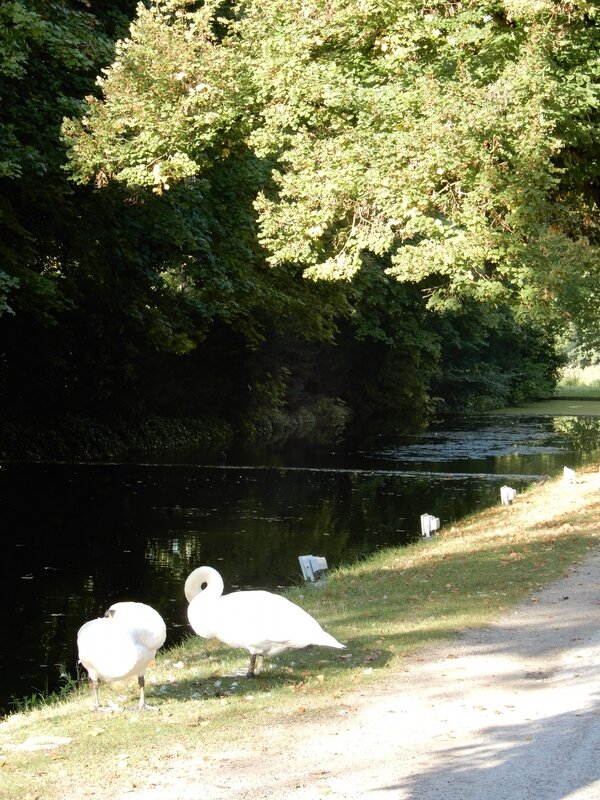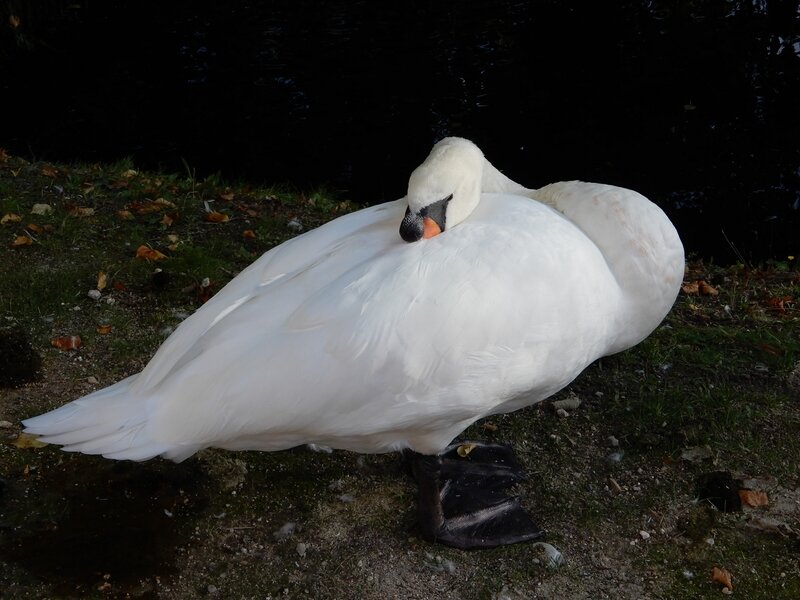 Mon mot de la fin, je ne dirais pas de Royaumont qu'il deviendra l'endroit à la mode car la mode est vite dépassée mais plutôt qu'il deviendra unique et intemporel, c'est le sentiment que j'ai eu quand j'y suis allé. Une heure, un jour, un week-end, une façon toute particulière de remonter le temps …
My last word, I would not say Royaumont will become the fashionable place because fashion is quickly outdated but rather that it will become unique and timeless, it is the feeling that I had when I went there. An hour, a day, a weekend, a special way to travel through the past ...
TOUS LES RENSEIGNEMENTS ICI

ALL INFORMATIONS AVAILABLE HERE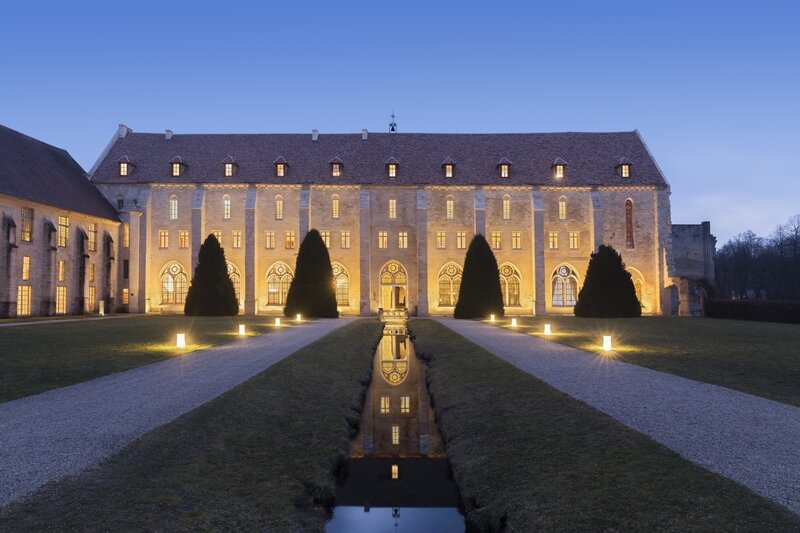 FRANCE 2 METEO MET ROYAUMONT A L'HONNEUR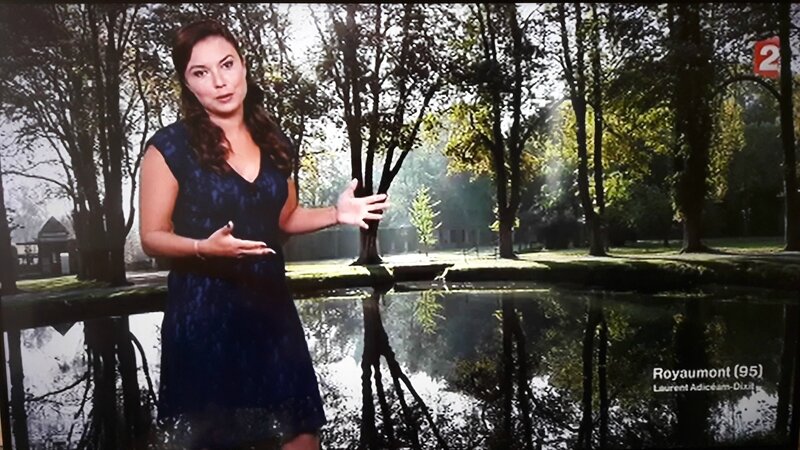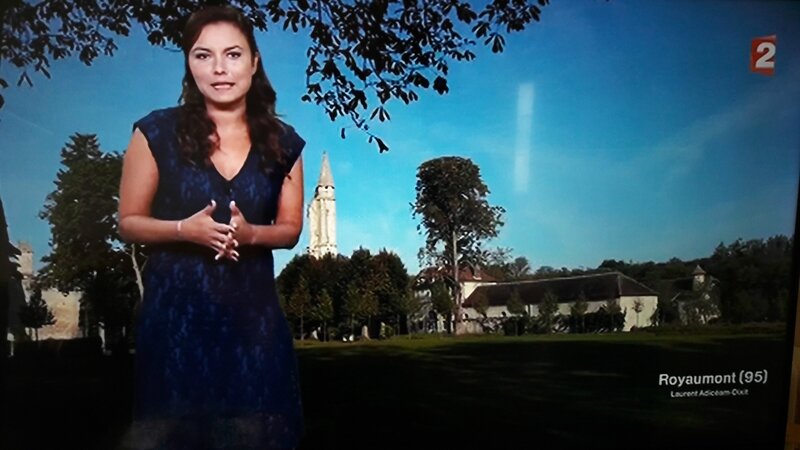 SUR CE BLOG DONT L'ATTRAIT EST SPIRITUEL, JE VOUS LAISSE JUGER DE CETTE PHOTO, EST-CE UN ESPRIT ? (En vert)

On this blog whose attraction is spiritual, I let you judge this picture, is it a spirit? (in green)
REMERCIEMENTS : Igor Szabason, Directeur de la communication et Manon Bouyeron du Bureau de presse Pascale Venot / Anaïs Baydemir / Michèle Bronchti

Article : Laurent Adicéam-Dixit

Photos : L.A.D (DIXIT) / JEROME GALLAND / YANN MONEL